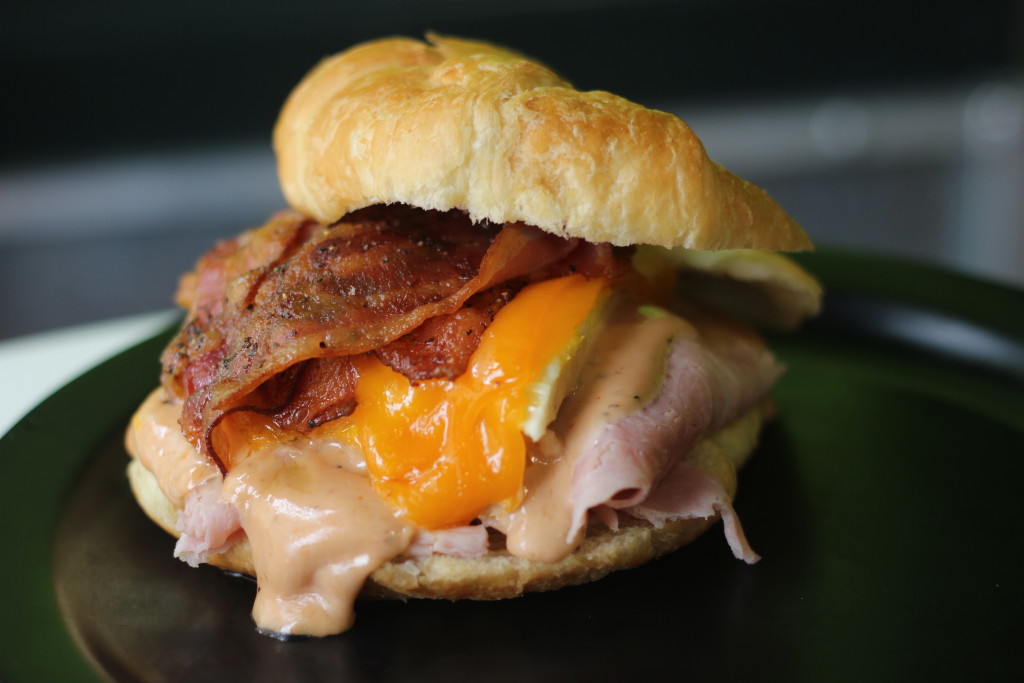 RETIRED 
(this sandwich has been retired from the menu)
Applewood Smoked Ham, Thick Peppercorn Bacon, Baked Egg, Cheddar Cheese and Creamy Q Sauce on Croissant.
Two-time Sandwich Throwdown Winner Chris outdid himself when he created the Rockslide. Knowing Mindy B's is located in the epicenter of Chattanooga's Innovation District, he thought a sandwich of epic proportions was in order. Stacked with awesomeness, The Rockslide demands full attention. Anyone bold enough to combine two kinds of pork has our attention.
When eating we recommend putting down the smartphone and holding with both hands. You can tweet about this after finishing it.