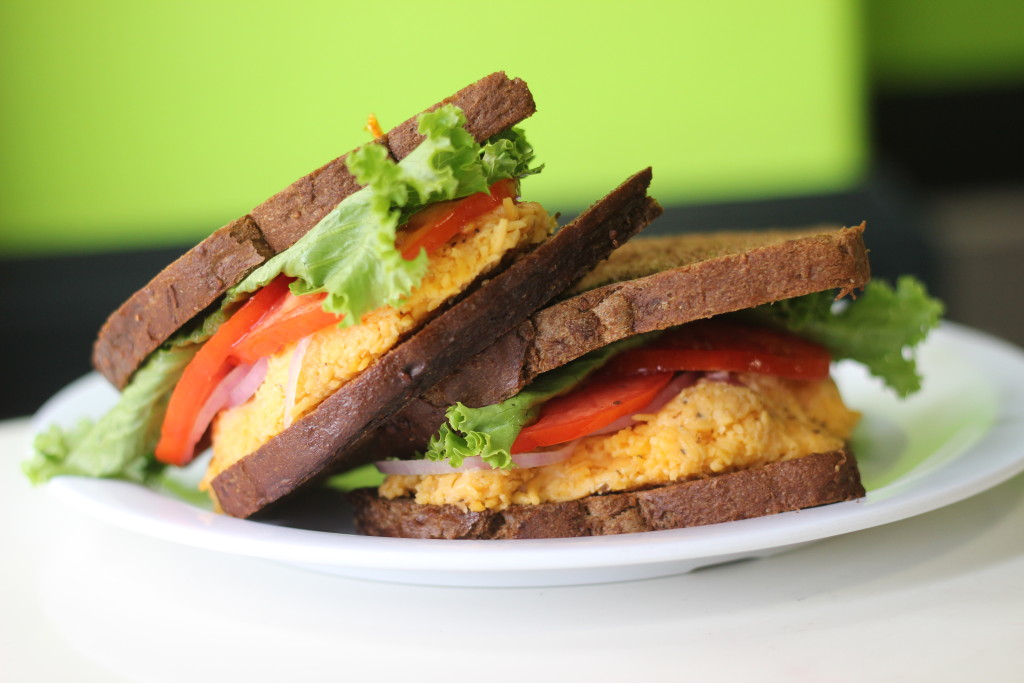 House Pimento Cheese on Pumpernickel.
Born and raised in the South gives one a sense of historical pride. Rumor has it Mindy's great great great great great grandma served this sandwich to Union troops while they were stationed on Missionary Ridge. General Grant was so impressed he came down off the Ridge, and dined with her on the very spot where the Volunteer Building now stands.
Amazing? Yes. True? We have no idea, but why not find out for yourself what all the fuss is about. It's a Southern thing.