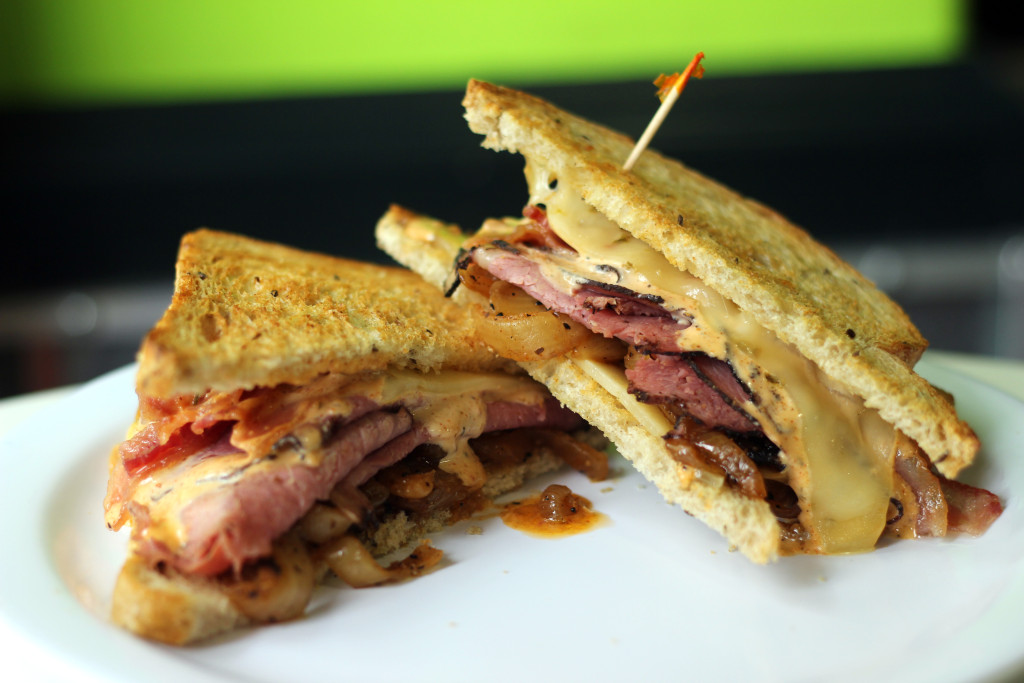 Pastrami, Bacon, Cajun Grilled Onions and Pepper Jack with Cajun Ranch Grilled on Seeded Rye.
Inspired by man's best friend, The Buddy is the Winner of the 2014 Sandwich Throwdown. Just a hungry guy and his dog looking in the kitchen for something to eat. Inspiration strikes as he tosses some ingredients on the bread and some in the air for his trusted companion to catch in his mouth.
The Buddy could very well be the 21st Century symbol of friendship. Why not discuss with a friend while enjoying one?