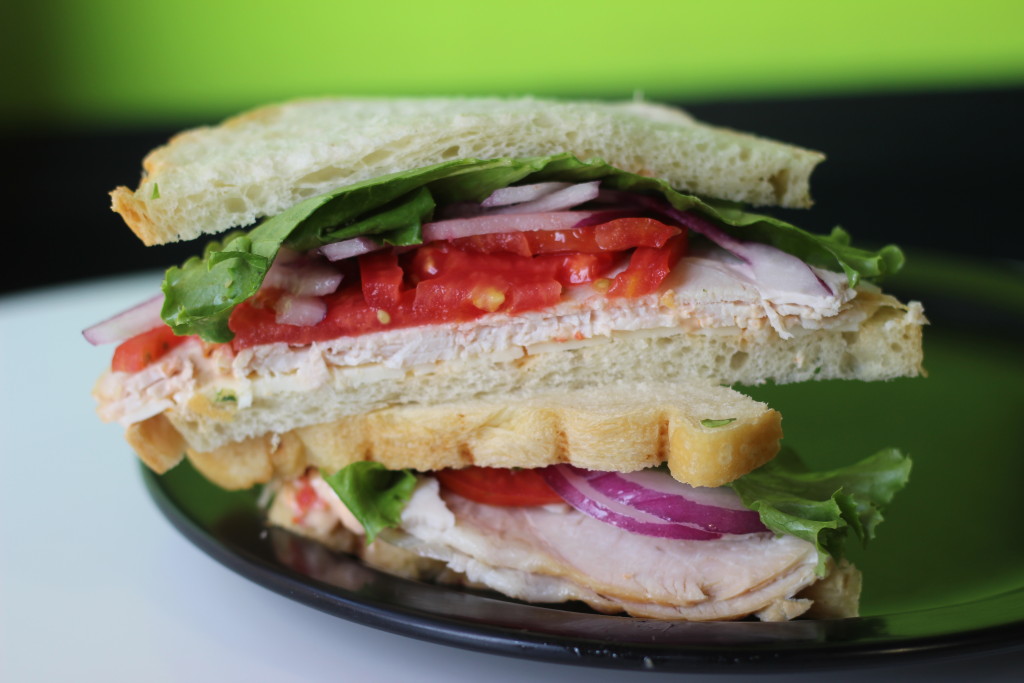 House Roasted Turkey, Sund Dried Tomato Mayo and Provolone Cheese on Sourdough.
Back in her college days, Mindy went on a game show in order to cover tuition.  She applied for Wheel of Fortune, got on the show, solved some puzzles and won a trip to Italy. During the commercial break, Pat Sajak encouraged her to explore the cuisine of the region.
While climbing the Spanish Steps in Rome, Mindy met an old Italian woman who said she'd tell her the secret of life if Mindy would help her to the Trevia Fountain. Mindy agreed. Upon arriving, she threw three coins in the water, and whispered "il segreto di una buona vita è ottimi panini" into Mindy's ear. 
Upon hearing the revelation, Mindy went back to the States, got on Jeopardy and won enough dough to open the deli. Her last appearance on the show featured a new contestant by the name Ken Jennings.
While reflecting on her trip to Italy, Mindy went on to create The Caprese which continues to be one of the most popular sandwiches at the deli.