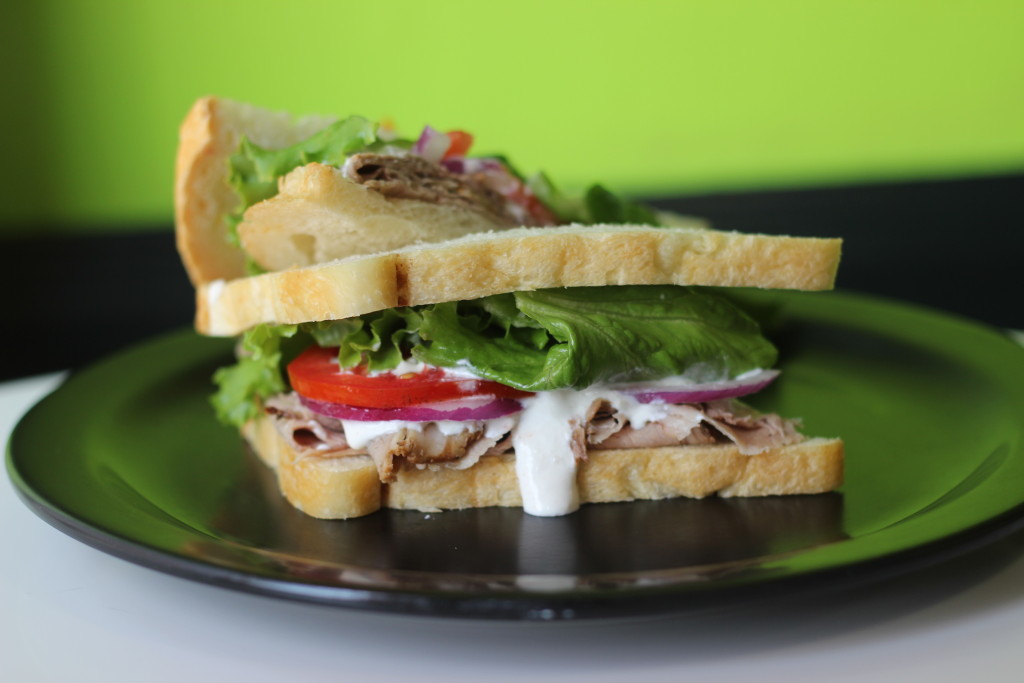 House Roasted Eye of Round Beef, Horseradish Cream Sauce on Soudough.
Inspired by the Sunday buffet at the Waldorf, and a kind, gentle man named Alfred. Alfred manned the carving station at the hotel, and always greeted guests with a smile and wink of his eye. He sliced generous portions of roast beef layering them gently on the plates of hungry patrons.
Mindy B's carries on this tradition of providing friendly service while layering generous portions of sliced beef to those fortunate enough to order this amazing sandwich.