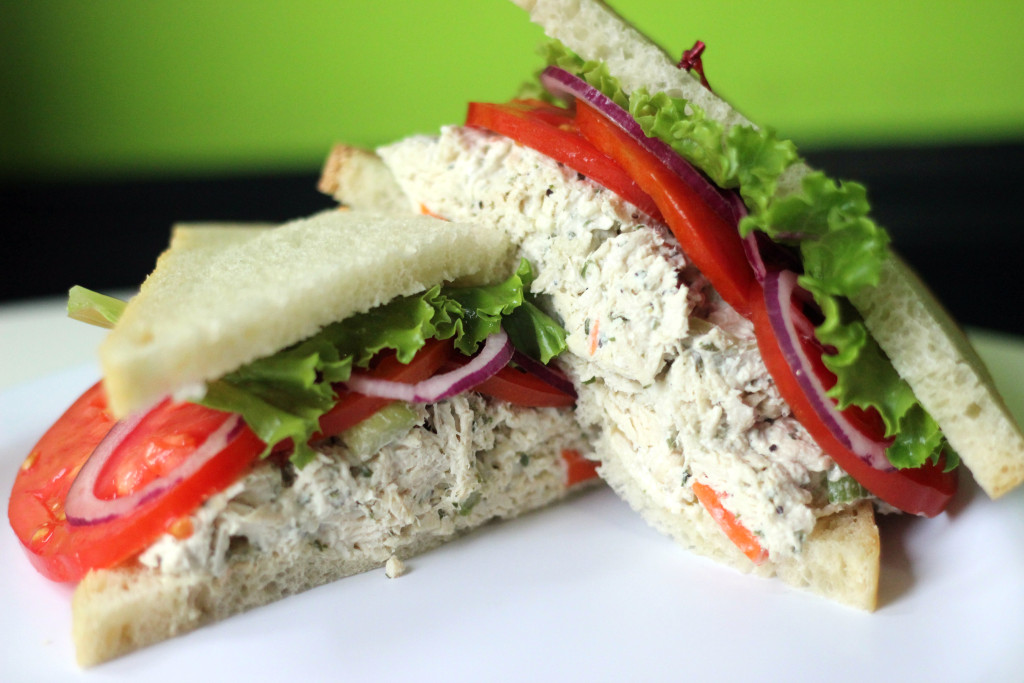 Tarragon Chicken Salad with Lettuce, Tomato and Onion on Sourdough.
Made fresh and never scooped from a bucket shipped from hundreds of miles away, this deli classic is the perfect blend of herbs and fowl. The story of how this recipe came into Mindy's possession is taller than the chicken salad is stacked.
While in Rhode Island Mindy spent some time with the great great granddaughter of Liam Gray (the inventor of the modern day chicken salad sandwich).
How they met is not as important as the fact that they did meet, and that pleasantries & recipes were exchanged from their adjoining jail cells.
Did you know it's against the law to throw pickle juice on a trolley in Rhode Island? Neither did Mindy.