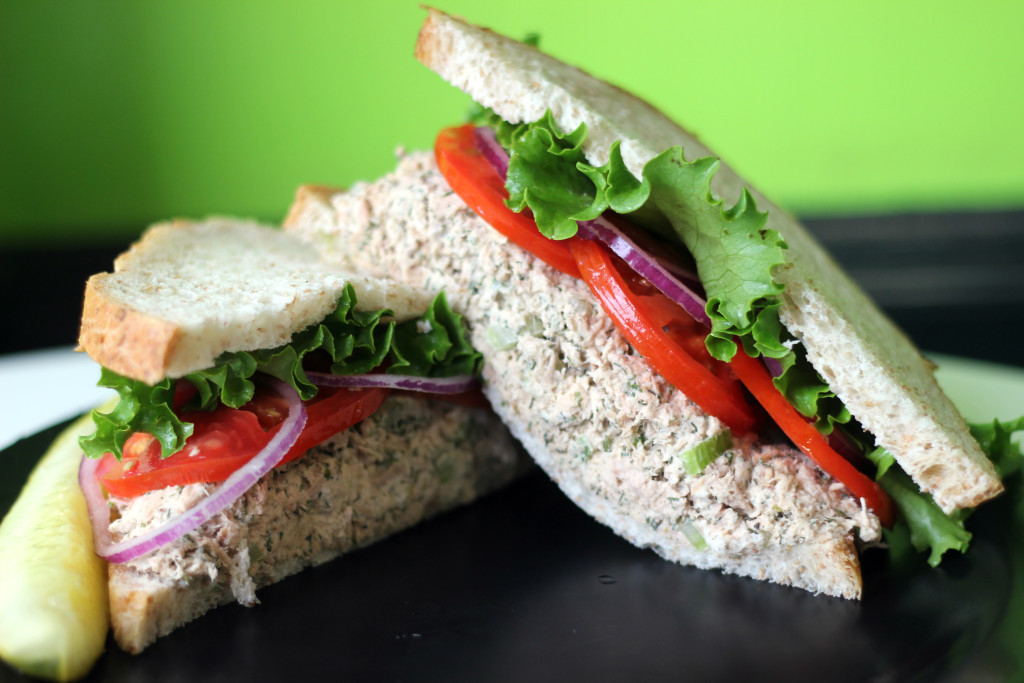 Herbed Tuna Salad with Lettuce, Tomato and Onion on Sourdough.
Before she was a game show contestant Mindy worked part time on a tuna trawler that fished off the coast of Cape Cod to cover the cost of college tuition. That's where she met Captain Avatar who taught her the ways of catching and identifying the best tuna.
Under his watchful eye, Mindy gained the experience needed to make the finest tuna salad this side of the Atlantic. On occasion, the Captain and his ship dock at Ross' Landing where he takes the electric shuttle over to Market Street by EPB.  From there it's just a short walk to the deli and his favorite sandwich — The Fisherman.