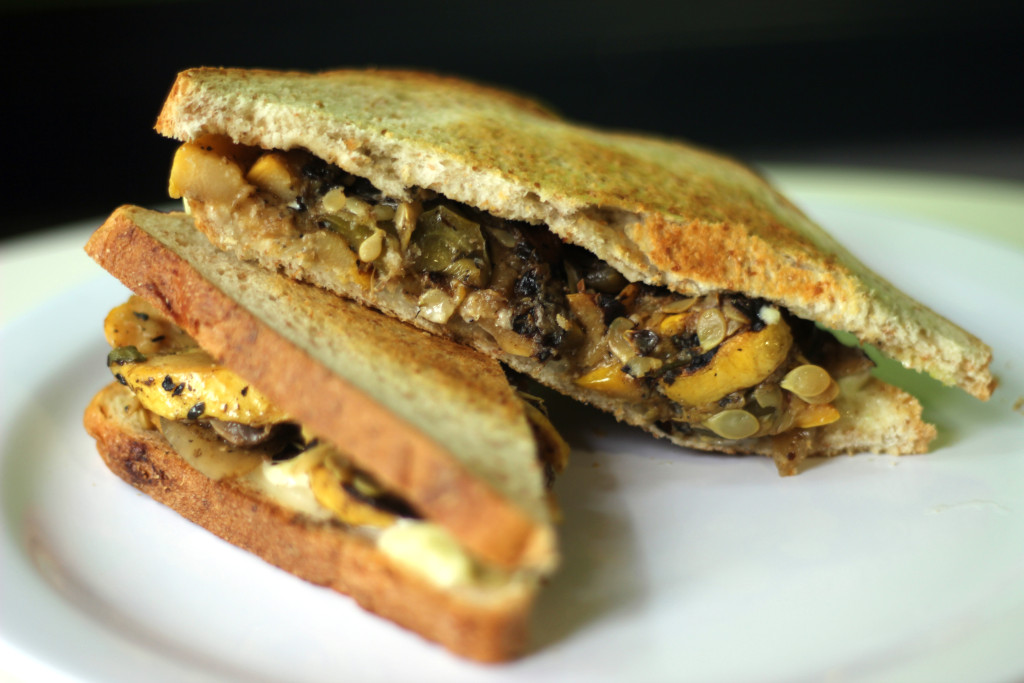 Herb Grilled Veggies, Sun Dried Tomato Mayo and Provolone Grilled on Wheat.
Back when Mindy was a young girl, she and family took a road trip to California where their car broke down on the side of the road outside of San Francisco.
A pair Volkswagen Buses stopped to lend assistance. The doors slid open and out came some of the friendliest, long-haired people on the planet. They were headed to a Grateful Dead concert, but decided to lend a hand when they saw a family in need of help.
While the young men jumped under the hood of the disabled vehicle, the women served veggie sandwiches they had prepared earlier in the day. Young Mindy never forgot their hospitality and to this day lets the event serve as an inspiration for not just another great sandwich, but a way of doing business at Mindy B's.