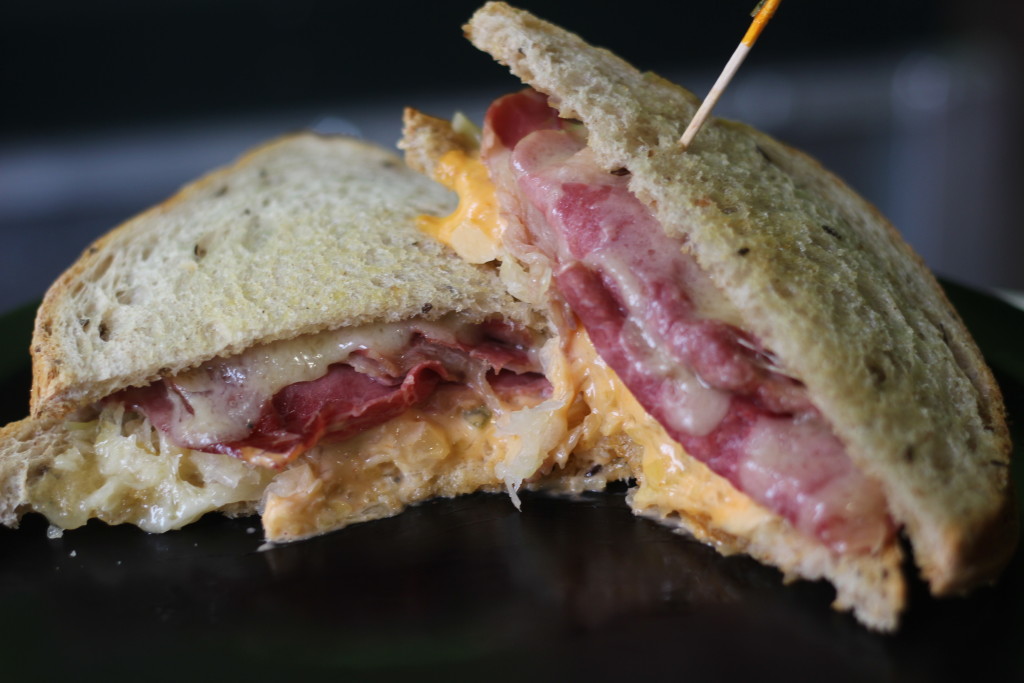 Corned Beef with Kraut, Swiss Cheese and Thousand Island Dressing on Seeded Rye.
Confusion abounds when it comes to the origins of the Rueben. Was it born in Nebraska or New York City? Who cares?
Not one to fret, Mindy went about perfecting her own version of this deli classic. One bite and you'll forget where it was invented, but have an idea about where it was perfected.