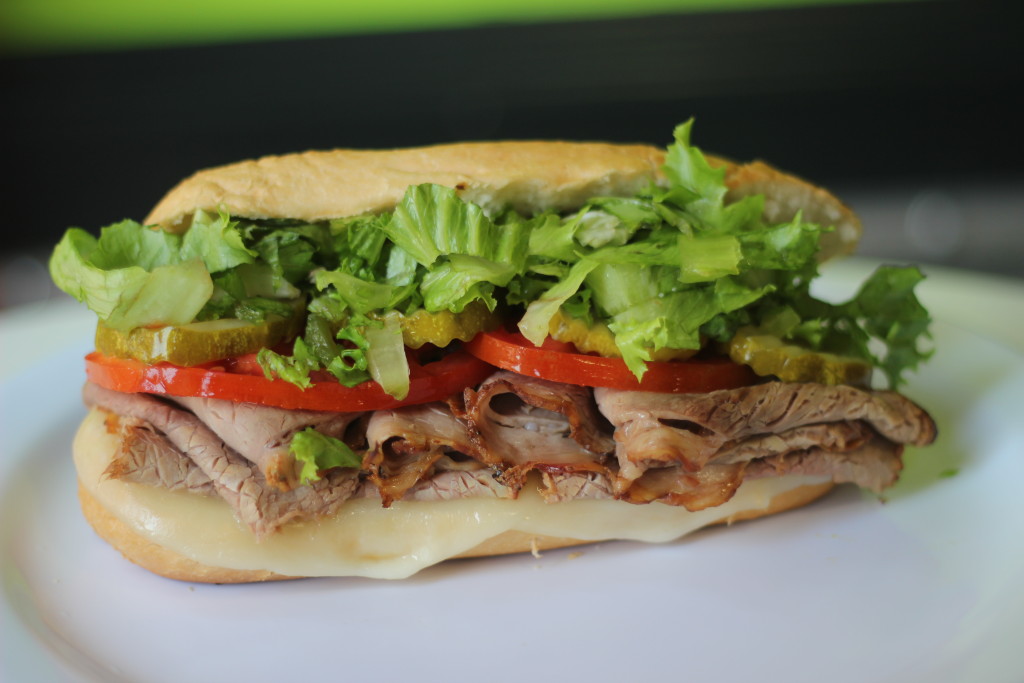 House Roasted Eye of Round Beef, Provolone & Cajun Ranch Grilled on a Hoagie with Shredded Lettuce, Tomato and Pickle.
After being bombarded as a child by TV commercials asking "Where's The Beef?", Mindy decided it was high time someone answered the old lady's inquiry. It's right here at Mindy B's!
When we say it's big, we mean it with a capital "B". This sandwich stamps out hunger. The thought of having people sign a waiver acknowledging how big the Roast Beef Po'Boy is has crossed our mind. Don't say we didn't warn you.