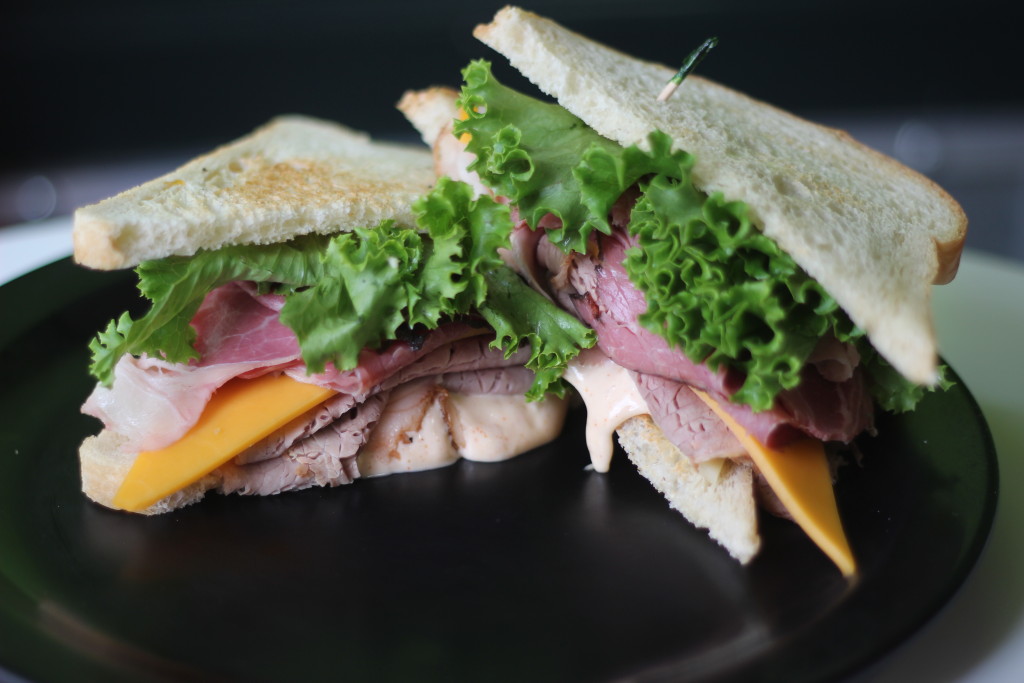 RETIRED 
(this sandwich has been retired from the menu)
Pastrami, Corned Beef and House Roast Beef, Cheddar, Pepper Jack, Lettuce and Rock Sauce on Toasted Sourdough.
Winner of the 1st Annual Sandwich Throwdown back in 2012 and still reigning champion of all contest sandwiches, The Rockefeller is the mack daddy of all sandwiches. Created by a man with a man-sized appetite yet enjoyed by men and women alike, this crowd pleaser continues to impress all who order it.
Come hungry. Leave more than happy.