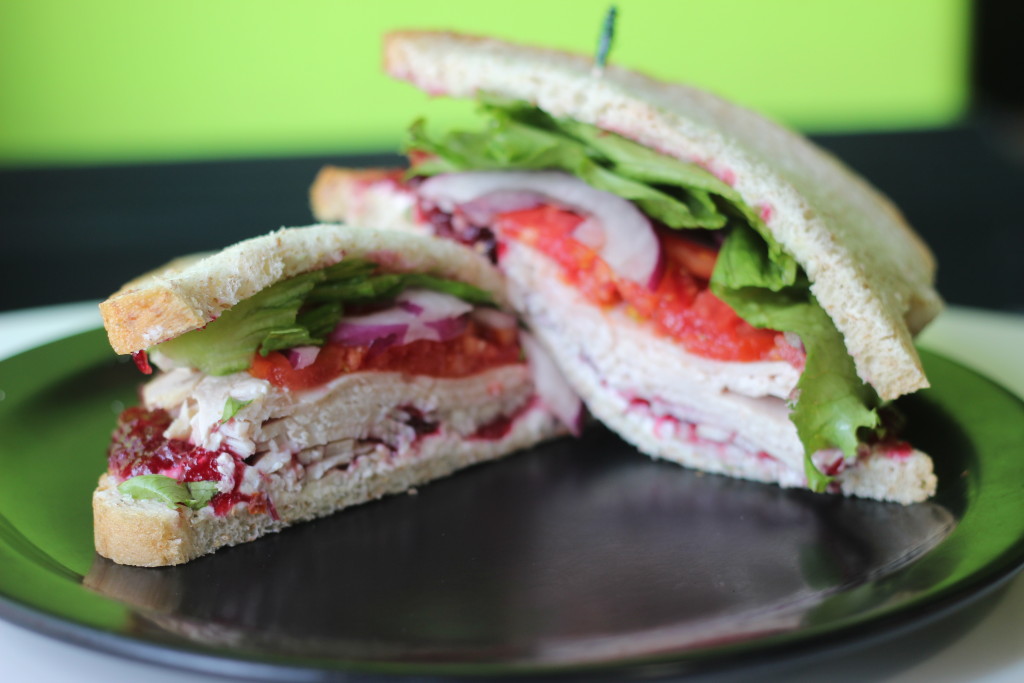 House Roasted Turkey, Herbed Cream Cheese, Cranberry Sauce on Wheat.
Love Thanksgiving? So do we. Now you can enjoy it year round. This recipe comes straight out of the Mindy B's vault. Mindy's mom, quite an accomplished chef herself, was tasked with feeding a Soviet delegation during their visit to the World's Fair in New York City back in 1964. It was late November and she wanted to infuse the traditional with a modern twist.
Many years later, an unauthorized biographer quotes Khrushchev as saying 'The Thanksgiving' helped mend Soviet-American relations especially after that little missile spat. There's talk of installing a hotline to the Kremlin to quell any future misunderstanding. Be thankful you can order yours straight from the counter.