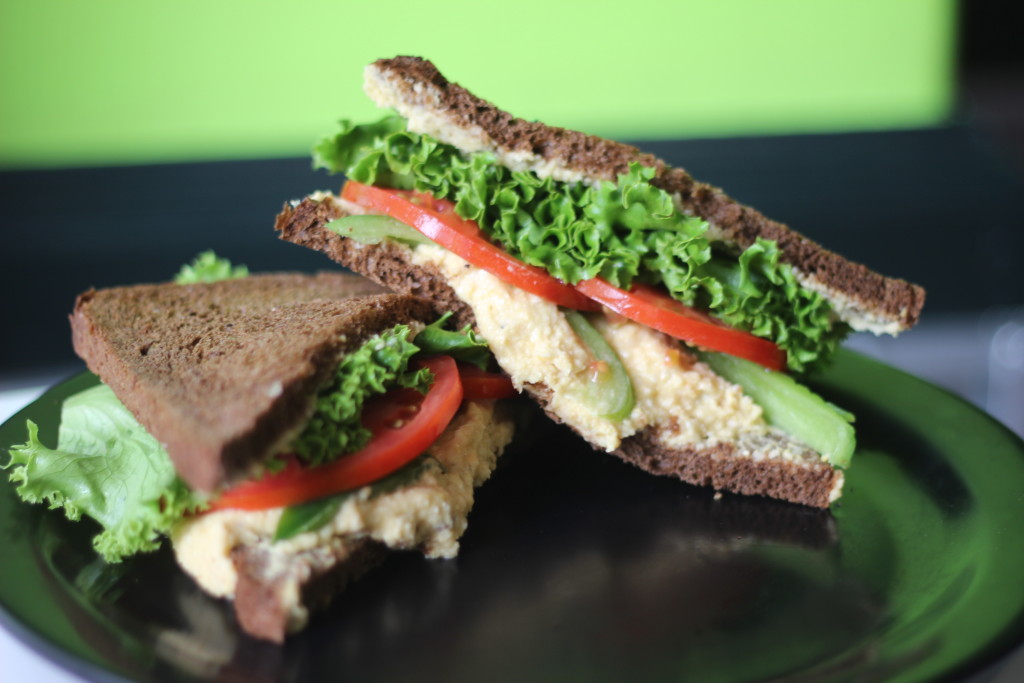 Hummus with Lettuce, Tomato & Bell Pepper on Pumpernickel.
After college Mindy found herself in Vermont where she met a man who went by the name Burt. He was a beekeeper who stopped what he was doing every day at noon and always ate the same sandwich–a lettuce, tomato and cucumber on whole wheat. Mindy decided he needed a little variety so she created 'The Very Vegan' for him.
Locals tell the story of how eating Mindy's sandwich inspired Burt to find new uses for his honey. Searching for inspiration? You might find it between two slices of pumpernickel.