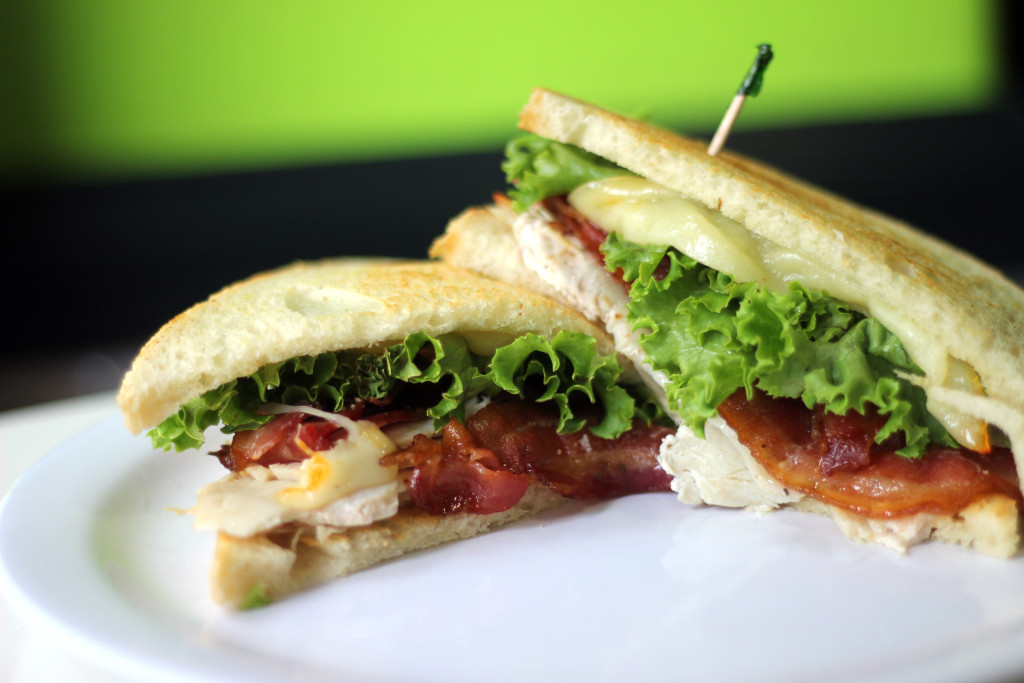 House Roasted Turkey, Thick Cut Peppercorn Bacon and Muenster Cheese Grilled on Sourdough Bread with Lettuce and your choice of sauce.
This sandwich was a runner up in the 2nd Mindy B's Sandwich Throwdown, but such a fan favorite we had to keep it on the menu. What inspired Tyler to create such a masterpiece? We tried tracking him down, but his exact whereabouts remain unknown. His last known location was somewhere off the coast of Madagascar.
Rumor has it he was headed there to find new culinary inspiration among the street food vendors which we hear serve some pretty tasty food. If successful, he could very well could win the next Throwdown. If you see Tyler, tell him we miss him.